Eucalyptus & Peppermint Shampoo
---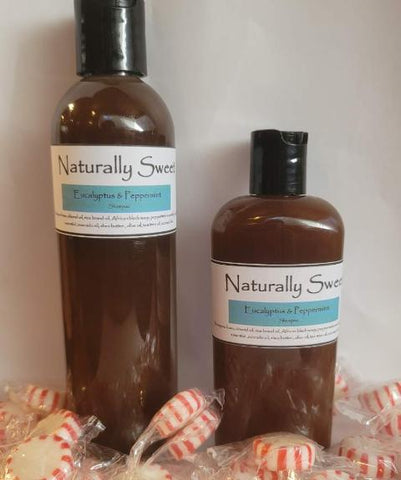 Deep Cleans, Stimulates Growth in Scalp, Reduces Scalp Irritation, and Reduces Scalp Fungus.
Ingredients: shampoo base, olive oil, cocnut oil, shea butter, castor oil, glycerin, tea tree oil, almond oil, basil extract, dulse extract, ginseng extract, horsetail grass extract, aloe, kopoorkacli herb, henna herb, nettle extract, ivy extract, sage extract.
All products are produced in a structured home workshop and proper adherence to the FDA & other major regulation boards... Key Legal Concepts: Interstate Commerce, Adulterated, and Misbranded are followed.