Osun's Nectar-Liquid Amber Body Oil
---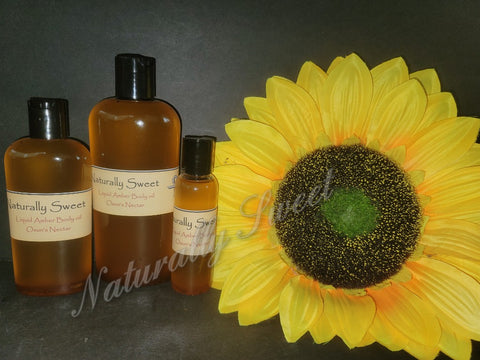 Liquid Amber oil is a spiritual oil with the ability to attract positive energy. It contains solid and liquid Amber! It moisturizes and softens skin. The sweetness scent in this oil becomes more apparent the more you perspire!
Each product contains what is listed in the name… oils (natural) shea butter (natural) scents (natural scented oil)
All products are produced in a structured home workshop and proper adherence to the FDA & other major regulation boards... Key Legal Concepts: Interstate Commerce, Adulterated, and Misbranded are followed.