Heavenly Mango Whipped Shea Butter
---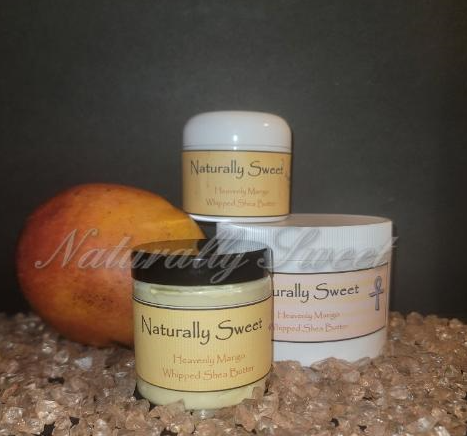 Heavenly Mango Whipped Shea Butter is mixture of our heavenly mango oils and scents mixed with our natural whipped shea butter. It penetrates deeply to soothe, heal and pamper your skin.
Each product contains… oils (natural) shea butter (natural) scents (natural scented oil)
All products are produced in a structured home workshop and proper adherence to the FDA & other major regulation boards... Key Legal Concepts: Interstate Commerce, Adulterated, and Misbranded are followed.